Sandard Specifications
Metal Material:Stainless Steel(SUS304)
Coating: Fire retardant PVC(8 colors)
Standard Fiber Length: 500m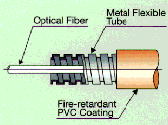 Fig.1 Configuration of PICOFLEC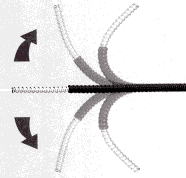 Fig.2 Flexible PICOFLEC
Free Laying PICOFLEC
PICOFLEC can be laid on the same pit and the same rack as conventional cables.

---
PICOFLEC can be laid with optical connectors attached to both ends of the PICOFLEC

---
PICOFLEC can be laid inside a narrow space like an electric enclosure.

PICOFLEC can be easily connected in a narrow space.
Armored Optic Fiber Patch Cord
Responding to Various Types of Optical Connectors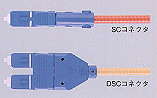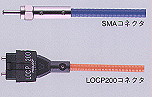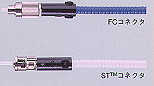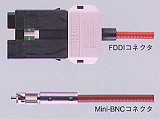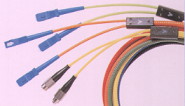 PLC PICOFLEC
Full Application to State-of-the-Art Optical Fibers.
Responding a large number of optical fibers(GI,SM,DSF,MGF,PCF,HPCF,APF,Ribbon Fibers.)

---
Easy discrimination:
8 color-discriminated coating variety(red, orange, yellow, green, blue, white, gray and black).

---
A New Lineup of Reinforced Optical Connectors:
A wide variety of reinforced optical connectors is available to prevent optical fibers from being damaged or broken.

---
8 Cores:
Standard optical fiber cables of up to 8 cores are available.
PICOCORD(PLC PICOFLEC)
Space-saving
The PICOCORD allows for easy connection inside the electric enclosure. A hybird product line up of the PICOFLEC and PICOCORD (a patch cord type) is provided to enhance the mounting density.
The PICOCORD responds to all of commercial available optical fibers.



New MU PLC